Build & Strengthen Community
Develop Mutual Accountability
Connect Deeply to God's Story
Too many church leaders see their congregations struggling to grow closer to God and each other because of inconsistent devotional life.
The DevoteAbility app enables church leaders to cut through the noise of life by helping their congregations prioritize daily prayer and engagement with scripture.
Simply set a devotional challenge, track your progress together, and grow closer to God.
When churches choose DevoteAbility they reconnect to God's story, grow closer together, and see God move in amazing ways.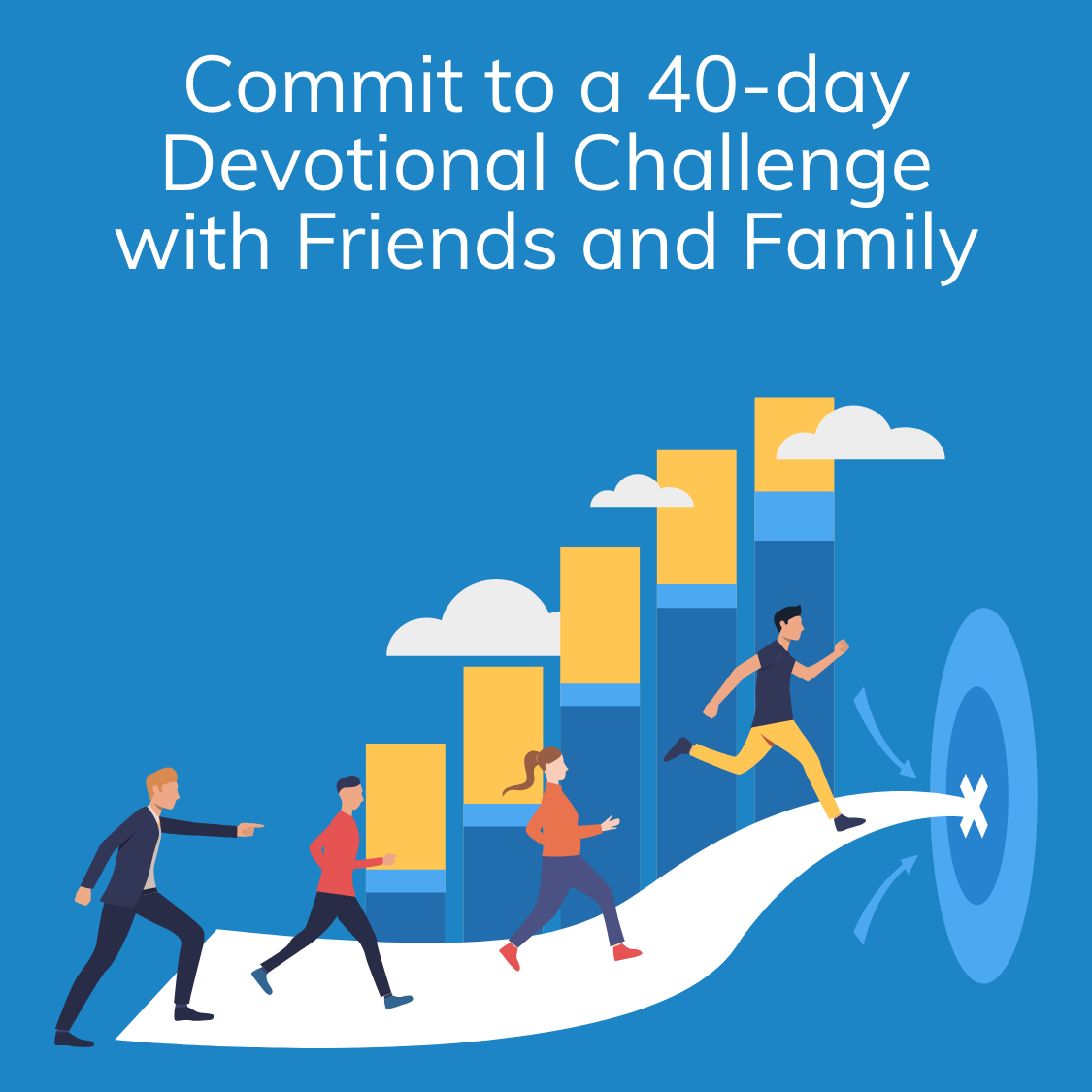 Seeing your community grow closer to God and each other shouldn't be a rare experience.
My church members have overly busy lives
I want my congregation to engage scripture more regularly
We want a more flourishing discipleship culture
Our church wants a deeper connection to God's story
Our church community struggles to stay in contact throughout the week
Our small groups need tools to help develop real accountability for devotional goals
3-Steps Toward Healthier Devotional Life
1) Sign Up for a Free Trial
Register your church and explore the app. We help you set up your team, orient them to the app, and place this powerful discipleship tool in their hands.
2) Set a Devotional Challenge
Engage your church with a challenge to read scripture and pray regularly. Use one of our predesigned 40-day challenges or create your own customized goals to align with your sermon series.
3) Engage Your Church
As your congregation encourages each other to engage with daily scripture reading and intentional prayer, they will grow closer together and to God.
Devotions, Accountability, and Lasting Change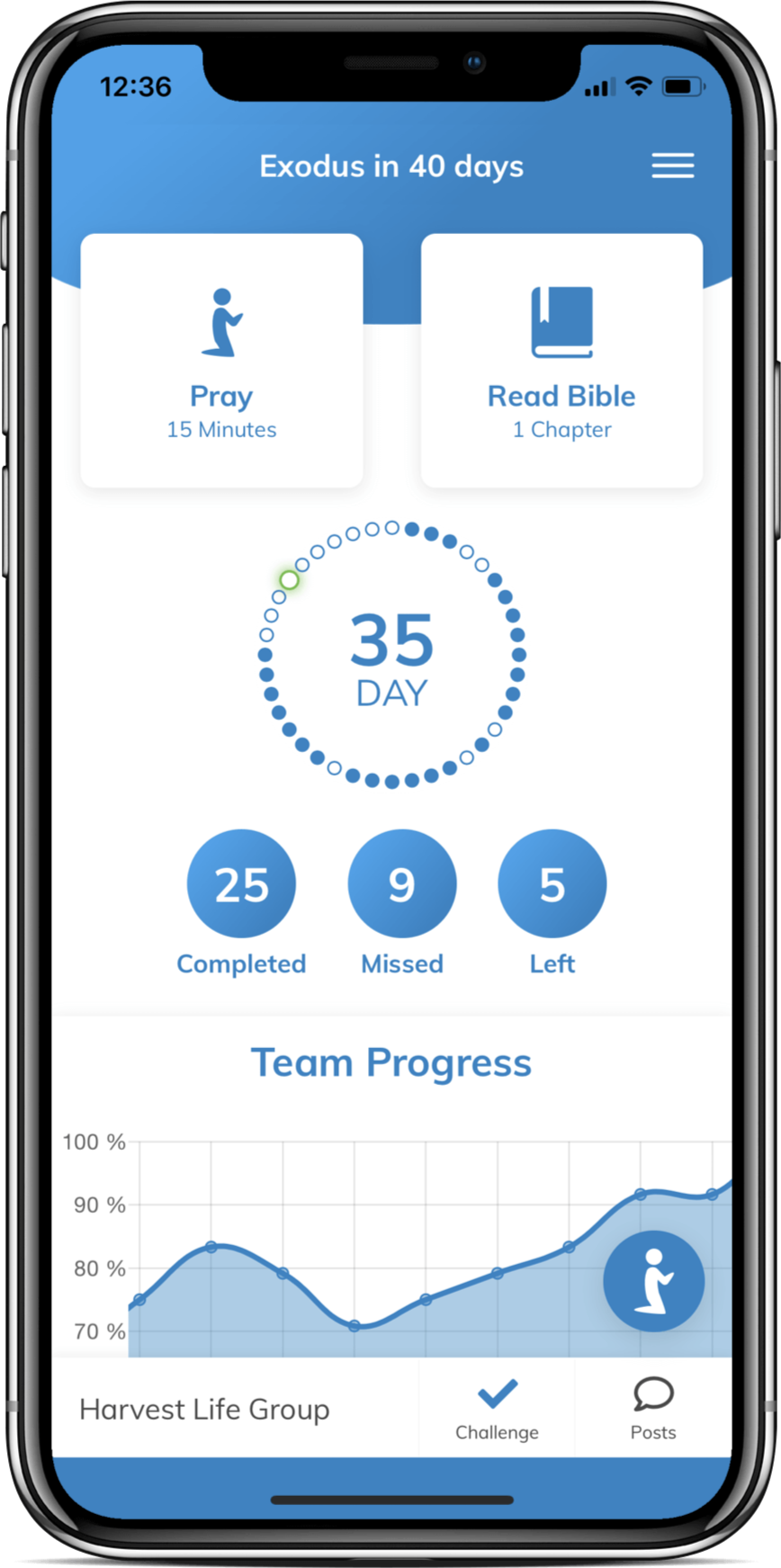 There's a simple truth that we, as church leaders, can easily overlook.
Nothing builds community, deepens our relationship with God, and causes spiritual flourishing more than dally devotional engagement and prayer.
It's something that seems so simple and so easy. The reality is that today, people are busier than they have ever been as they juggle the responsibilities of life.
Finding time to read the Bible has become more challenging and less prioritized in America. Barna's newest research on the state of the church revealed that 52% of adults in 2019 have not read their Bible more than twice in the last year.
We all want our churches to thrive and be spiritually healthy. So our team set out to build a tool that helps churches overcome the busyness of life and encourage their congregations to return to daily devotional engagement.
The DevoteAbility app provides you with an easy-to-use tool that challenges your congregation to read the Bible, pray for each other, and connect with your church.
Our devotional challenges create built-in reminders and group accountability to encourage your church members to stay engaged. Not only does DevoteAbility help you track your engagement, but it also provides tools to encourage groups to pray for each other, enables church leaders to communicate with small groups, and presents dashboard analytics to track your church's progress over time.
We want to help you lead your church to a deeper level of relationship with God that creates a lasting change in your community.
God wants your church to be close to Him, to flourish, and be spiritually healthy.
Don't miss out on what God desires to do among your community.
As your church rediscovers a deep connection to God's Word, builds a stronger community, and engages in daily prayer, your community will experience incredible spiritual growth. You can cut through the noise of life and help rekindle the fire of your church's spiritual life. DevoteAbility is here to help.
Start Your Free Trial Today